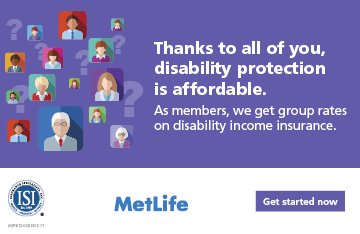 Maricopa County Bar Association Members
Get Services From Our Insurance Agent
Insurance Specialists, Inc. is able to provide Members of the Maricopa County Bar Association with the following products and services. If you have any questions about any of these items, please feel free to contact us.
Health Insurance
Accident & Disability
Association Accident and Disability Insurance
Life Insurance
MetLife - Group Term Life Insurance
Life Insurance
Group 10 & 20 Year Level Term Life Insurance Plans
Professional Liability
Self-Funded Health Insurance Plan
Call (888) 451-0883 to get assistance from one of our Maricopa County Bar Association insurance representatives.